PAGEL offers you a wide range of high quality products. In our product documents, you can easily find any product specifications you wish.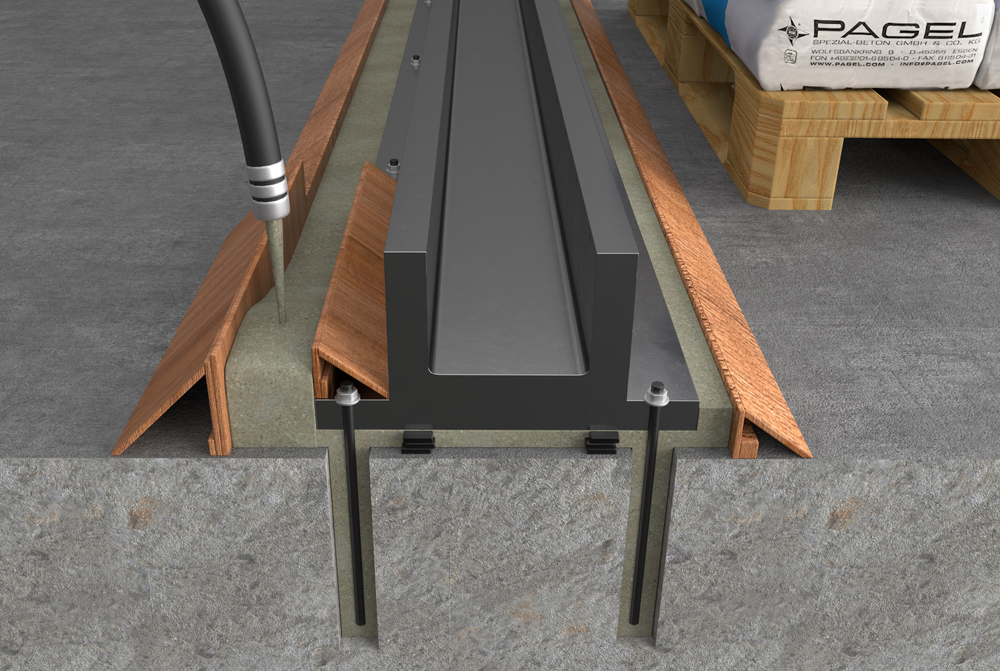 Our standard grout products - often also called swelling mortar - are ideally suited and indispensable for the casting of precision machines of all kinds, steel and concrete components or crane runway rails. Thanks to their outstanding durability and high early and final strengths, our standard grout products are ideally suited even for the casting of components that are exposed to extreme environmental conditions such as freeze-thawing attack with and without de-icing salt.
With our grouting concrete V80C45 and V160C45 even constructive repair measures according to DAfStb guideline protection and repair of concrete components are possible.
Our product selection in the category standard grouting mortar:
The extremely fast strength development combined with a high application security, have given us a unique reputation in the market. Our PAGEL Turbo Mortar and Flash Mortar allow you to avoid waiting time when stripping the formwork, even under very low temperatures, making your construction works more profitable. Due to its high fluidity and the easiness of its processing, a flawless grouting is guaranteed. Proven resistance against freeze and de-icing salt, as well as against sulphates, allows application even under the hardest conditions.
Our product selection in the category rapid mortar:
Modern reinforced concrete and prestressed concrete constructions, such as infrastructure facilities and wind turbines, are subject to very high mechanical requirements. This extreme
exigences demand a safe and reliable joint between the construction elements and the supporting ground. Our High-Strength Mortars and High-Strength Concretes feature a fast strength development and a high compressive strength, as well as excellent characteristics of durability, for instance, proven resistance against frost, freeze and thaw and de-icing salt, as well as being fatigue-resistant. Due to its excellent characteristics of use, an easy application of our High-Strength Mortar is guaranteed, even through specially long pump hoses.
Our product selection in the category high-strength grout:
We in PAGEL respond fast and efficiently to the specific requirements of our customers. As an innovative company, we develop hand in hand with our customers new products adjusted to their requirements. These sorts of mortar for special uses include, in addition to mortar for the joining of prefabricated elements, also special steel fibre mortars with basaltic aggregates. Also for anchoring and injection, we have the right product for your exigences.
Our product selection in the category special uses:
Bonding bridge and protection against corrosion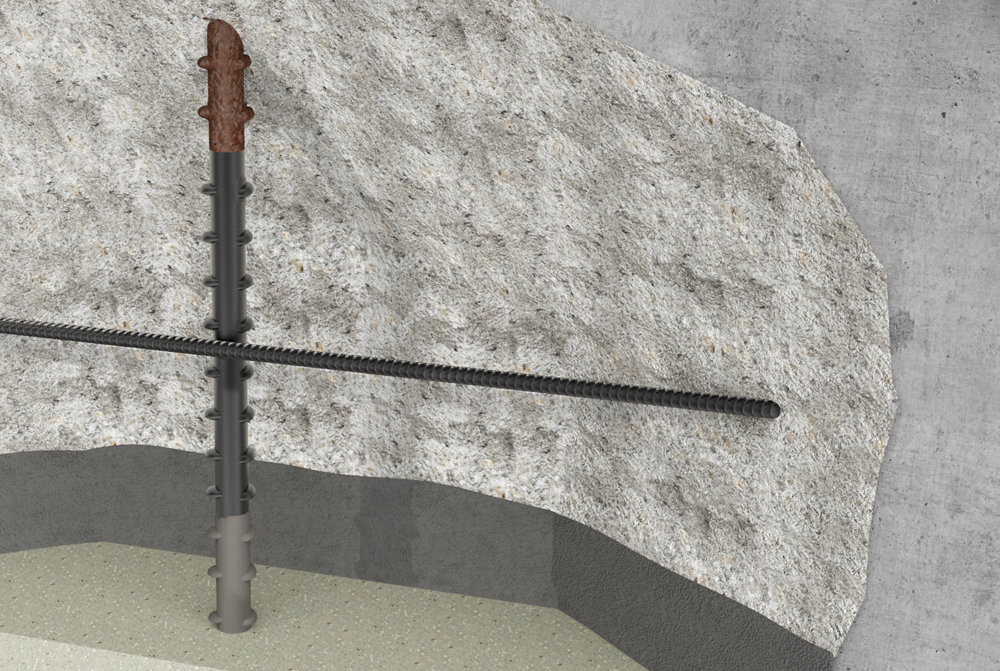 As part of our high-quality PCC and SPCC systems, our corrosion preventives and bonding bridges are the perfect complement for enhancing the resistance of the reinforcement against corrosion and as strong adhesion layer for subsequent coatings.
Our product selection in the category protection against corrosion: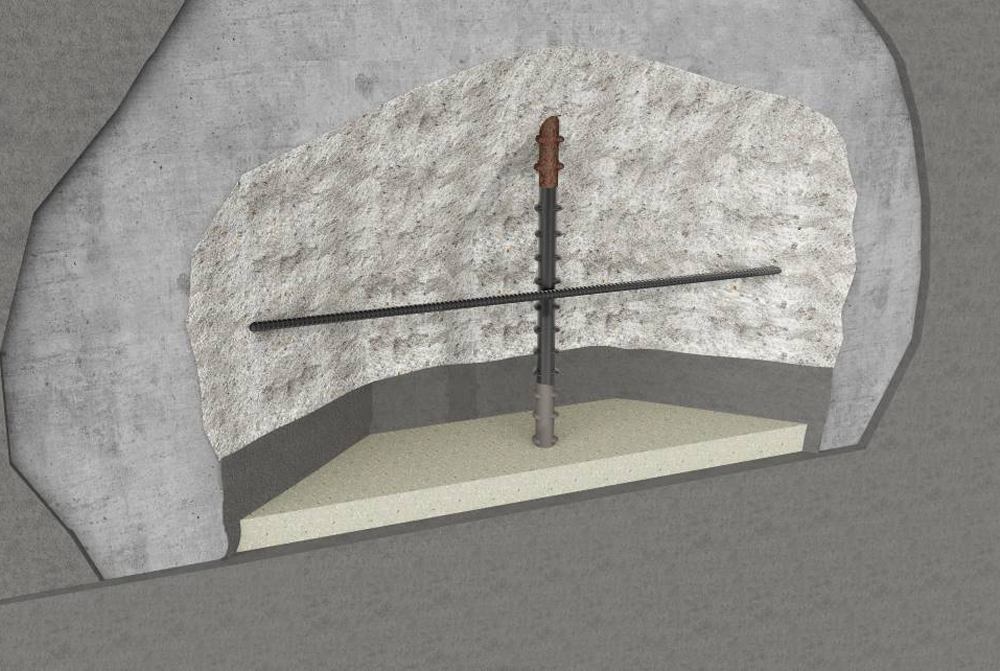 Our structural mortars for structural repairs of damaged concrete constructions are characterized by a number of extraordinary performance features, such as their excellent parameters of durability. Every relevant value has been examined using elaborate processes and all of them have been approved by general test certificates issued according to the regulations of the construction supervising authorities.
Our Structural Mortars can be used in structurally relevant areas according to the directives relating to civil engineering of the German Committee for Reinforced Concrete (DafStb).
Our product selection in the category structural repair: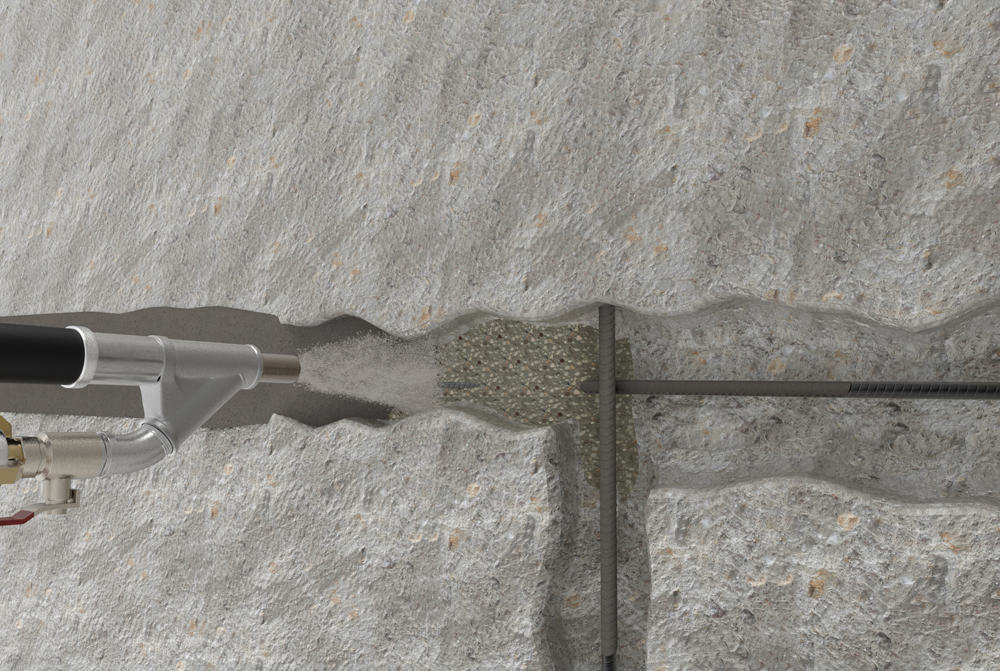 Our Restoration Systems offer you a number of solutions for a professional restoration of damaged concrete constructions.
Our M2 Mortar for non-structural uses and our M3 Morter for structural repairs are easy to apply, both by hand (PCC System) and using a wet-spraying process (SPCC System), on walls or on overhead areas. Furthermore, our Mortar Systems are non-flammable.
Our product selection in the category concrete repair:
PAGEL sewer Mortars are developed for the restoration and repair of sewage systems and shafts made of concrete or of brickwork, and they present great resistance against sulphates and acids.
Our KA-S filling mortar is the best product you can find in the market for sealing leakages and fissures.
Our product selection in the category wastewater:
For the protection of our most important vital liquid: PAGEL Potable Water Mortar for hygienic and durable inner coating of potable water constructions and untreated water containers. Due to our longstanding experience with cement-bonded coating systems, our TW Potable Water Mortars present excellent characteristics of workability and comply with the technical regulations of the DVGW (German Association of Gas and Water Specialists). For our Type 1 Potable Water Mortar, we use in fact no organic aggregates whatsoever.
Our product selection in the category wastewater: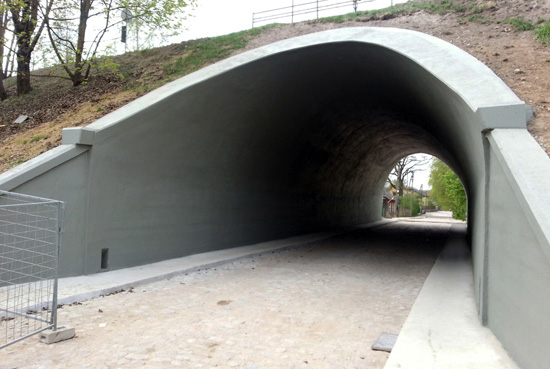 As a complement to our range of products, we offer you an extensive assortment of products for the protection of concrete surfaces. With them, you can perform maintenance, rehabilitation and finishing works, indoors or outdoors, easily, quickly and cost-efficiently.
Our product selection in the category surface protection
Industrial floors and traffic areas
Industrial floors and traffic areas are subject to the hardest mechanical stresses. PAGEL Industrial Floors puts at your disposal heavy duty products with high wear resistance and reduced shrinkage, adequate for new buildings and for restorations and repairs, suitable for all kinds of heavy industry and production plants. An almost immediate start-up is guaranteed, in some cases even after a few hours after the application, due to the quick strength development.
Our product selection in the category standard industrial floors: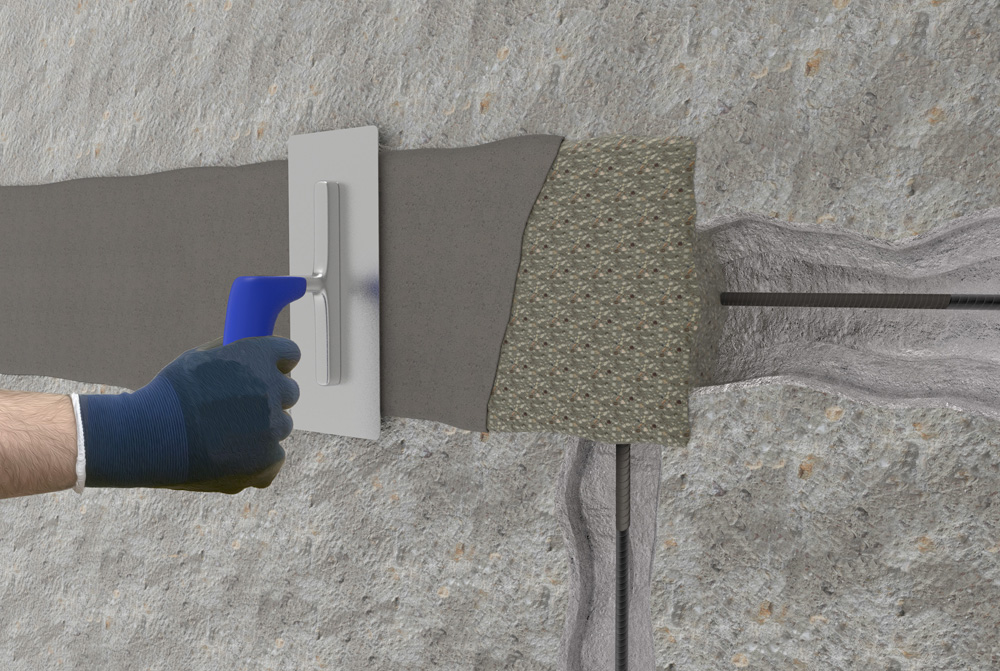 Our construction products reach from the immediately bonding and ready to receive charge Flash Mortar, for sealing and assembly, to products for protection against evaporation that protects newly poured concrete and tile cement surfaces against an early evaporation of water. Further more, we offer you cement-bonded tile adhesives enhanced with synthetic resins, for universal use indoors and outdoors.
Our product selection in the category construction products:
In addition to our mineral-based grouts and mortars for filling and repairing, we offer you also epoxy-based fluid plastics for industrial uses and for surface protection. Concrete protection, bonding bridges and special priming (for instance of substrates that have been contaminated by oil or that present residual moisture) are only a few of the wide range of products at your disposal.
Our product selection in the category reaction resins: