Bauhaus-Universität Weimar
PAGEL Spezial-Beton beteiligt sich als innovativer Partner und entwickelt Mörtel zur Installation einer einzigartigen Skulptur. Das neuartige Betondruck-Verfahren basiert hierbei auf dem Prinzip eines Seilroboters, mit dem Fassadenelemente hergestellt werden.
PAGEL® RB/50 Reparaturbeton / Repairing concrete
CARRYING OUT CHALLENGING REPAIRING AND REHABILITATION MEASURES IN NARROW TIME FRAMES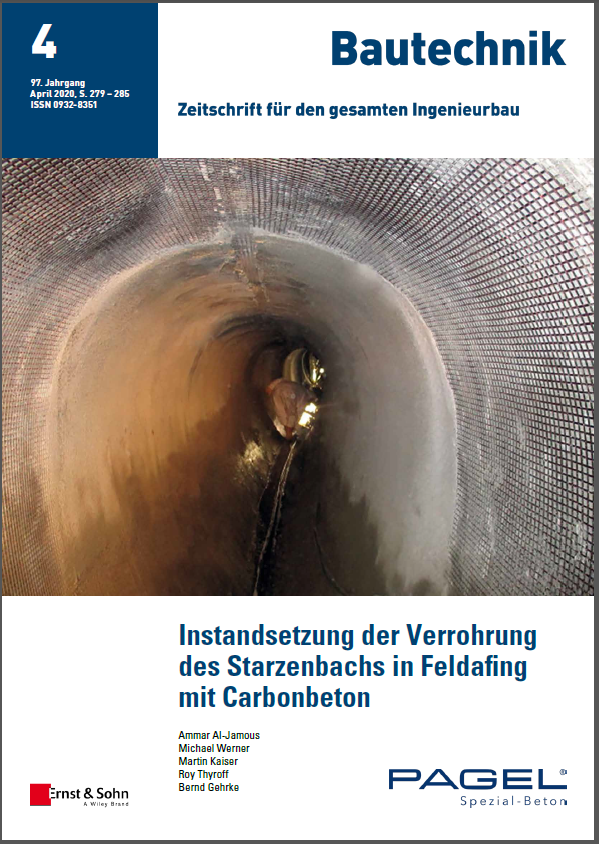 The availability of traffic infrastructure is increasingly gaining importance. The "rapid" products of PAGEL allow you to carry out repairing and rehabilitation measures within just a few hours – often without or with very short vehicle restriction.
As a repairing concrete and as a type C rapid concrete, in accordance to TL BEB-StB 2015, PAGEL RB/50 Reparaturbeton fulfills all the exigences of construction materials for constructive maintenance of traffic areas.
PAGEL® RB/50 Reparaturbeton
ANSPRUCHSVOLLE INSTANDSETZUNGS- UND SANIERUNGSMASSNAHMEN IN ENGEN ZEITFENSTERN REALISIEREN
Die Verfügbarkeit von Verkehrsinfrastruktur gewinnt zunehmend an Bedeutung. Mit den Schnellprodukten von PAGEL lassen sich Instandsetzungs- und Sanierungsmaßnahmen
innerhalb weniger Stunden realisieren – oft ohne oder mit nur kurzzeitiger Verkehrseinschränkung.
Als Reparaturbeton und als Schnellbeton vom Typ C gemäß TL BEB-StB 2015 erfüllt der PAGEL RB/50 Reparaturbeton sämtliche Anforderungen an Baustoffe für die bauliche
Erhaltung von Verkehrsflächen.
Our C45 grouting concrete
New concepts for constructive rehabilitation of parking houses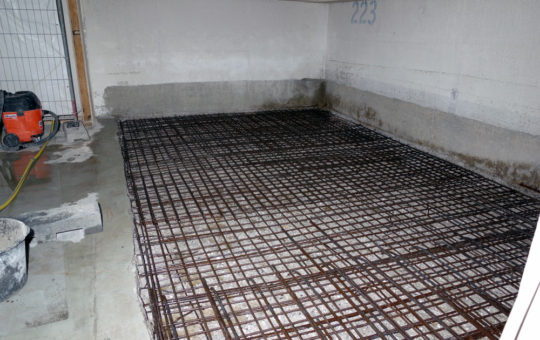 This article presents some aspects of the rehabilitation, of the structural inspection and of the different principles of restoration. New products and their classification in the current set of rules are also introduced.
PCC and SPCC concrete grouts are showed in different rehabilitation works.
Stopping infiltrations using sealing mortar
One brick short of a full load?
The IKT institute for underground infrastructures in Gelsenkirchen (Germany) has tested nine different sealing mortars available on the market as part of an independent testing process. PAGEL's KA-S Sealing Mortar  scores as the best of all nine.
POSSEHL rapid concrete SB20
Avoiding harming alkali-silica-reaction in concrete for roadway-slabs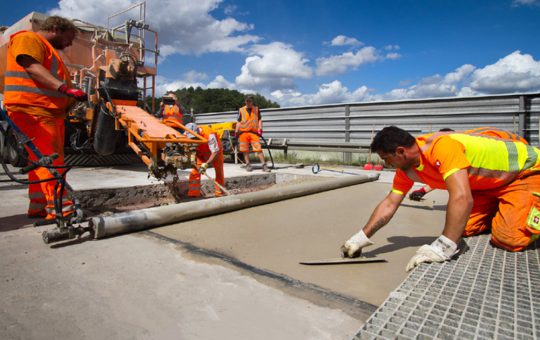 The harmful alkali-silica-reaction is a very common problem in Germanys motorways and other traffic areas. This article introduces some maintenance measures in concrete traffic areas using POSSEHL rapid concrete with a newly developed additive that avoids harmful alkali-silica-reactions.