Division Construction Services
PAGEL Spezial Beton GmbH & Co. KG is part of the Construction Services Division of L. Possehl & Co. mbH, Lübeck.
The Possehl-Group is a successful, financially strong and very sable group of companies, that employs more than 13.000 employees worldwide in nine independent business segments. In 2021, the group generated approximately 4.4 billion € sales. The management of the group gives importance to the preservation of the individual identity of each business segment and each company that forms a part of it, so as for them to continue developing successfully within the group.
More information available here: www.possehl.de
The construction works business segment generated in 2021 in collaboration with its 1700 employees about 452 million € sales. This business division consists, in addition to PAGEL Special Concrete GmbH & Co. KG, of fourteen more, medium sized companies, all of them strong situated in their respective niches and largely independently operating.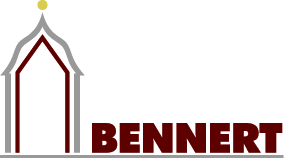 Brennert GmbH, building restoration company, Klettbach (Thuringia, Germany)
The Brennert company offers the whole range of services around building restoration. In addition to the main services, such as carpenters, builders and roofers, it offers as well the most specialised services like stone restoration or civil engineering restoration. With the help of a number of specialised and innovative methods, we carry out our task of preserving and protecting the abundance of monuments in Europa for the next generations
For more information, please visit www.bennert.de
cds Polymere GmbH & Co. KG, Sprendlingen (Rhenish Hesse)
The polymers producing company cds manufactures and develops polymer-concrete-based mortars and epoxy-resin coatings for protection and repair of industrial buildings and traffic areas. Also asphalt and concrete coatings for outdoor areas and bike-lanes, and epoxy-resin fillings, specially for machine support elements and in airports.
For more information, please visit: www.cde-polymere.de

DFT Deutsche Flächen-Technik Industrieboden GmbH, Bremen
The DFT company specialises in manufacturing industrial floors for extensive areas, polished and jointless, ideal for very different applications, such as production facilities, storage halls and warehouses, logistics centres, trade fairs and large construction markets.
For more information, please visit: www.dft-bremen.de

Euroquarz GmbH, Dorsten
The main fields of activity of Euroquarz are the extraction, production, and processing of quartz and silica sands and gravels.
For more information, please visit: www.euroquarz.de
Innobit GmbH, Kaiserslautern (Rhineland-Palatinate)
 The Innobit GmbH company develops and manufactures in Kaiserslautern innovative products for the professional maintenance of roads. In addition to the premium brands INNOPHALT® (asphalt), reactive cold mix and INNOMAC® (bituminous emulsion), Innobit GmbH markets a number of products for the maintenance of asphaltic surfaces.
More informations here: www.innobit-gmbh.de
JÖST Bauunternehmen GmbH, Frankfurt
JÖST is a construction and building company in the Rhein-Main area. Its offer ranges from turnkey housing and industrial projects to building restoration and building projects from the scratch. The company has a wide range of regular customers, such as property development companies, commercial enterprises and municipalities.
For more information, please visit: www.joest-bau.de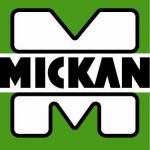 Mickan General-Bau-Gesellschaft Amberg mbH & Co. KG. Amberg
Mickan is among the most important middle-range companies in the building sector in Bavaria. It offers all kind of services – housing projects, civil engineering, turnkey-projects – for public and private property developers.
For more information, please visit: www.mickan-bau.de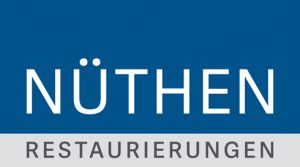 Nüthen Restaurierungen GmbH + Co. KG, Erfurt
The Nüthen company specialises in building restoration. Its range of operations reaches from the conventional maintenance and restoration of artistic and architectonic monuments to the solving of problems concerning masonry, stucco or paint, and the use of specialised technologies such as façade cleaning using laser.
For more information, please visit www.nuethen.de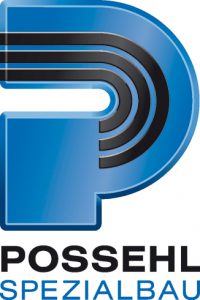 POSSEHL SPEZIALBAU GMBH, Sprendlingen (Rhenish Hesse)
POSSEHL SPEZIALBAU and its subsidiary companies in the Netherlands, Austria, Slovenia and Croatia, offer specialised services in the building sector concerning the maintenance and enhancement of industrial floors, traffic areas and working areas. In addition to that, the company also repairs and rehabilitates landing strips in airports.
For more information, please visit: www.possehl-spezialbau.de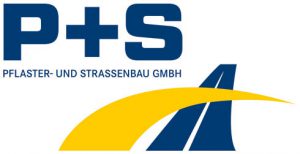 p+s Pflaster- und Straßenbau GmbH, Wülknitz (Saxony)
In addition to building and repairing traffic areas, the p+s road and paving company has made a name for itself specially in the asphalt business. Moreover, the company also repairs bridges and concrete constructions.
For more information, please visit: www.punds-bau.de
Thiendorfer Fräsdienst GmbH & Co. KG, Thiendorf (Saxony)
Thiendorfer milling services specialises in the restoration of asphalt coatings. For this, the company uses from the small manually operated milling machine to large mechanical milling machines with a milling surface of more than 2m² and 'multiplex' electronic levelling.
For more information, please visit: www.thiendorfer.de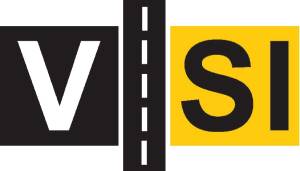 VSI GmbH, Kaiserslautern (Rhineland-Palatinate)
The VSI rehabilitation and construction company, located in Kaiserslautern, with branches in Saxonia and Bavaria, is a top-performing partner in the sector of rehabilitation and maintenance of traffic surfaces. With a modern and high specialised range of machines, the company is Germany's second biggest provider of cold paving thin-layer asphalt (DSK). 
More information here: www.vsi-gmbh.de